Roll Off
Convenient and reliable roll-off dumpster rental service in a range of sizes.
Allen Roll-Off Dumpsters, a premier garbage dump service based in Des Moines, IA, since 1988. We offer dumpster rentals in a variety of sizes, along with delivery and pickup. We're looking forward to partnering with Des Moines, West Des Moines, and the surrounding areas to continue providing exceptional service. We'd like to personally invite you to contact us for professional roll-off services today.
No matter the size of your project, we've got you covered should you generate an above average amount of waste. With a variety of hassle-free roll-off dumpster rental options, we'll have your roll-off dumpster delivered quickly and professionally and be there for any questions that might arise.
Container Delivery
Pickup and Disposal
Roll-Off Dumpster Rentals
Load Up To 7 Tons
Flexible Rental Times
Skid Loader, Wheel Loader, Grapple Bucket Available for Hire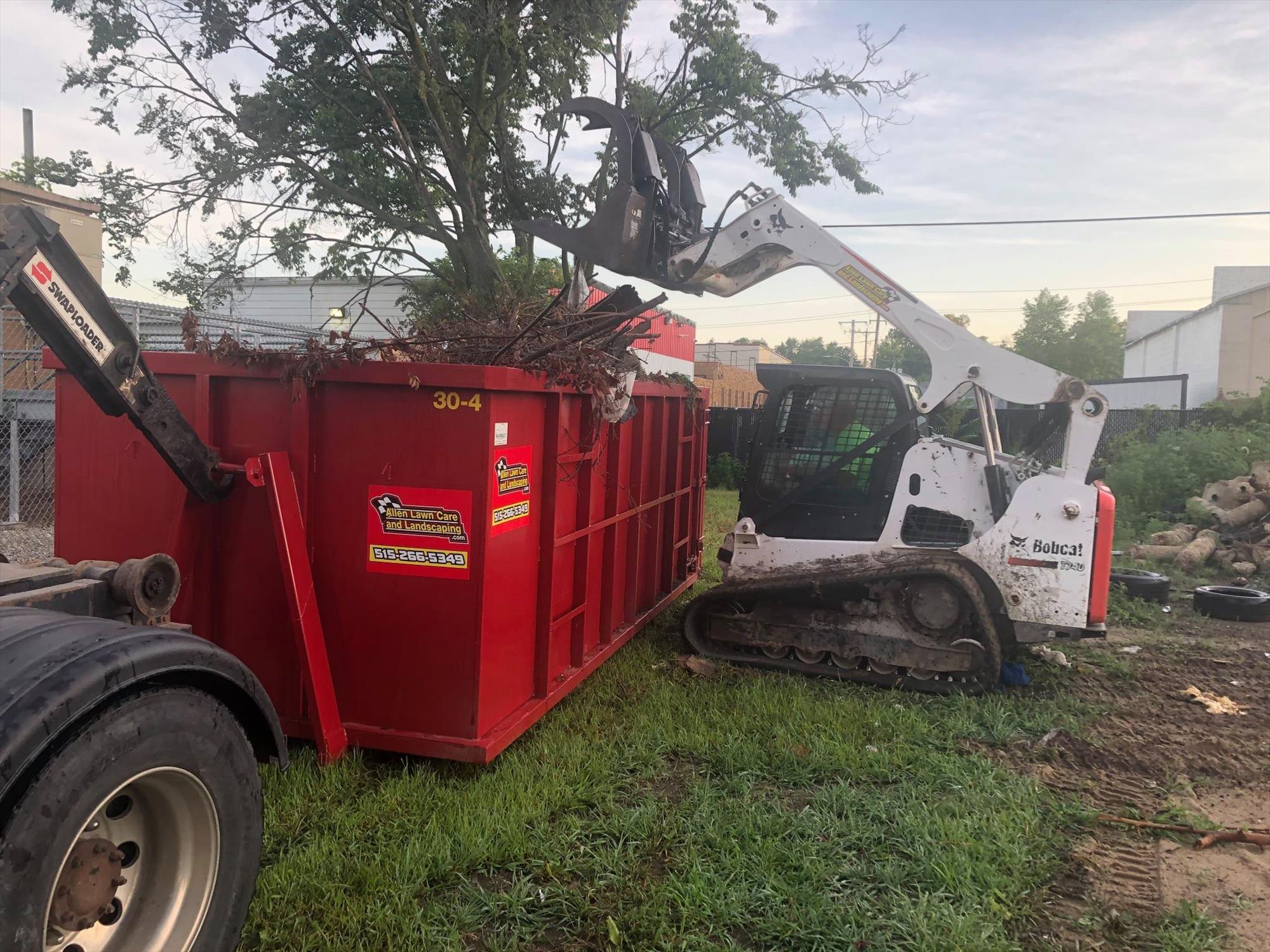 Available Sizes
10 Cubic Yards
20 Cubic Yards
30 Cubic Yards
Contact Us
Want to get in touch? We'd love to hear from you. Here's how you an contact us.
3618 Vandalia Road Des Moines, IA 50317
M-F: 8am-5pm, Saturday: Closed
"Thank you for the great job! We're so happy with the results."
– Andi, landscape customer